'Tha'm bainne mar dh'fhàg thu 'n-dè e'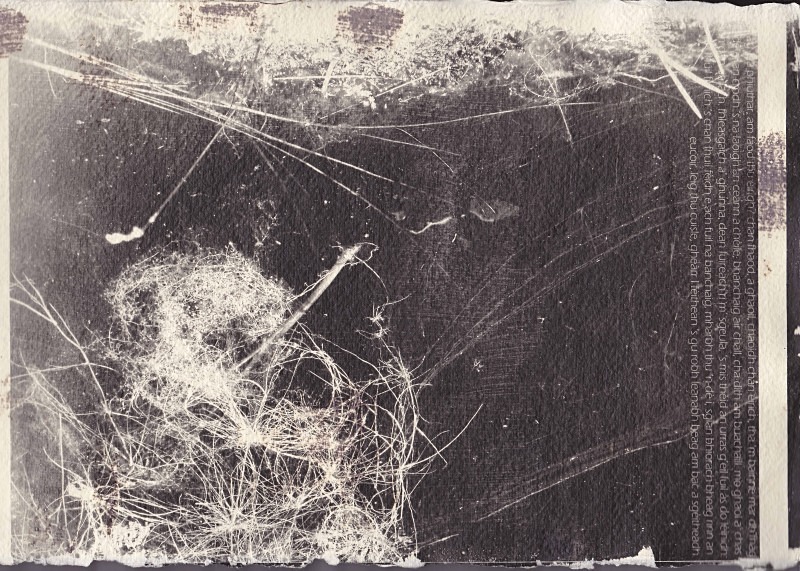 'The milk is as you left it yesterday'. Silver gelatin photograph with text from the song 'A Phiùthrag 's a Phiuthar'. In some versions of this song a sister is trapped in a fairy hill: here she has been murdered on the shieling.

'Sister, oh sister, are you able to rise? No, my love, I will never rise. The milk is as you left it yesterday, the cattle and calves are amongst each other, the dairymaid missing, the shepherd has not perished. My love was in charge of them. Young man with the gun, give attention to my tale: I assure you there is blood flowing from your shirt; it is not raven's blood, nor deer's blood, but the blood of the dairymaid, you killed her yesterday. A small sharp knife caused the injury, you let the blood from her veins, it cut her sinews, and there was a little baby in the crook of her arm.' (words and translation from the sleeve notes of Margaret Stewart's CD Togaidh mi mo Sheòlta).