'An t-sùil a thug an leanabh orm'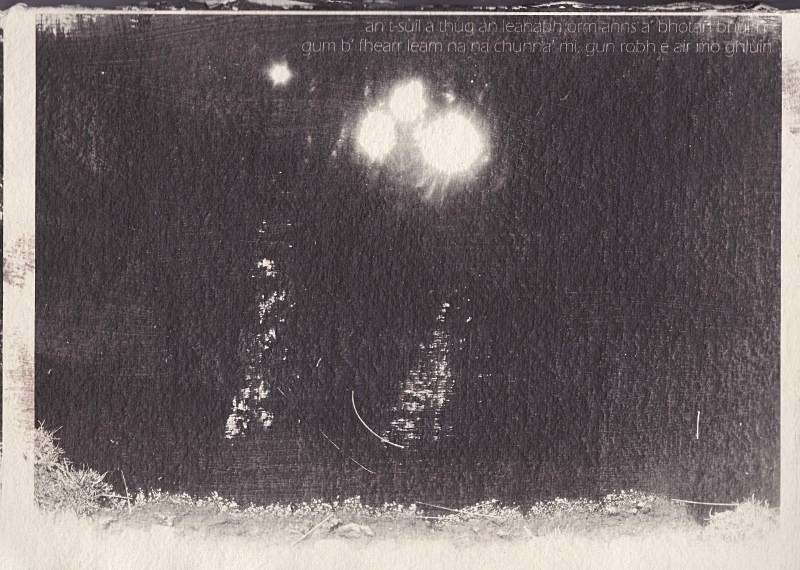 'The look the child gave me from the deep pool; I would rather than anything that he were on my knee'. Attributed to Mac an t-Srònaich (translation from Lewis: A History of the Island, by Donald Macdonald)

Mac an t-Srònaich, who was the son of an innkeeper in Garve, Ross-shire, roamed the Lewis moorland in the early 19th century, receiving food and shelter from relatives on the island. He features in Lewis tradition as a notorious robber and murderer, although there is no official record of his committing any serious crime. His hideouts are pointed out in many locations, and stories of his crimes are familiar to generations of island children. The only murder he is said to have regretted is that of a child whom he drowned in a pool.