'Tom an Loch Sgeirich'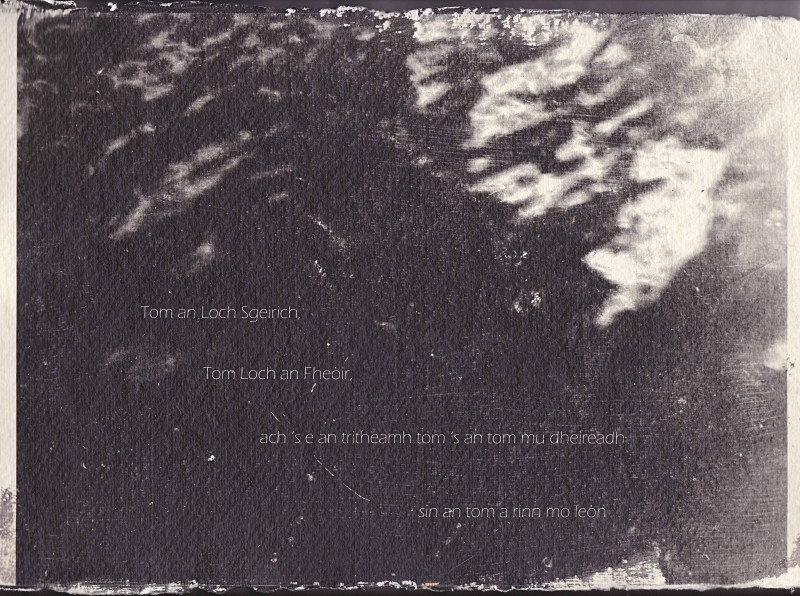 'The hillock at Loch Sgeireach, the hillock at Loch an Fheoir, but the third hillock and the last one, was the hillock where I was wounded.' Attributed to a child chased and killed by Mac an t-Srònaich while crossing the moor.

Mac an t-Srònaich, who was the son of an innkeeper in Garve, Ross-shire, roamed the Lewis moorland in the early 19th century, receiving food and shelter from relatives on the island. He features in Lewis tradition as a notorious robber and murderer, although there is no official record of his committing any serious crime. His hideouts are pointed out in many locations, and stories of his crimes are familiar to generations of island children.